March 9th, 2009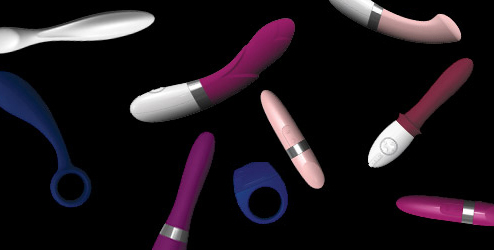 Image is a slightly modified version of the header on the LELO Vimeo Group
Everyone loves LELO toys. Usually I stay away from sweeping generalizations like that, but I really think this one is true. Especially since they expanded their line to include their homme line, now no one has a reason not to love them!
In this very exciting contest Pleasurists is teaming up with LELO to not only give away an elegant LELO pleasure object, but a LELO pleasure object of your choice!
How does this work, you might ask? Well, basically you would want to go look at the LELO line of products and choose one product to focus your submission on. You can choose any product as long as it's not part of the Luxe line. Choose Bo or Bob from the Homme line or Elise, Ella, Gigi, Iris, Lily, Liv, Luna, Mia, or Nea from the Femme line. To see what others have thought of various LELO products to help you choose one you can visit the LELO section of our All Reviews page.
Once you've chosen your pleasure object (and only one, mind you) then the real fun begins. To win you must submit something featuring your pleasure object of choice. It could be an essay about what you long to do with Lily, a photoshopped image of 12 Bob's hidden around an otherwise vanilla room, an erotic story featuring Elise as the star, basically the sky's the limit! The only trick is that you must remain anonymous which makes things a little more difficult.
The entries are anonymous because once the contest ends the entries will be published here on Pleasurists for everyone to read and judge. The submission with the most votes wins the featured toy! You cannot let anyone know which submission is your own, but you can encourage people to come and vote. If you make any reference to the contents or type of your submission before or after the voting request is published or hint at it in any way you will be disqualified.
Submission Requirements:
Email your submission to scarletsexgeek AT gmail.com by Friday April 10th at 11:59pm PST.
Remain anonymous in your submission. Nothing must be able to give away the fact that you are the creator.
Post a review of the product once you receive it, which would be featured on the next issue of Pleasurists.
You must be willing to give out your mailing address in order to win. The winning toy will be sent directly from LELO right to your door!
Filed under: Giveaways
74 Comments »
Leave a comment
Comments
CarrieAnn
April 9, 2009 @ 11:47 pm

Solid gold, hell. I lust after the stainless steel Earl.

It's so manly. It's like sneaking your man's best white dress shirt to run around the house in. Or his old, comfy jeans that fit you so much better than they do him.

Manly… Yum.

And that picture of it on the Lelo site?

The damned picture makes me twitch.

Lust, lust, lust.

Ahem. *snaps out of it* The contest stuff looks fab, too. 🙂

CarrieAnn's last blog post..Countdown

Best Adult Toys
September 9, 2009 @ 3:30 pm

Well, I didn't catch who won this, but what a great idea. Obviously Lelo's adult toys speak for themselves, so hopefully someone is really enjoying their winnings.
Track/Pingbacks