April 27th, 2009
Sextoy.com's "Give me Fever"— Sex Toys Giveaway Contest!
Spring is finally upon us, the time when lovers get frisky and people's minds turn to sex! To help get you motivated and to celebrate May as Masturbation Month, Sextoy.com is partnering with the Pleasurists.com for the "Give me Fever"— Sex Toys Giveaway Contest with $500 in prize package swag giveaways!
The Prize Packages!
1st Prize- Fetish Fantasies- Value $220
2nd Prize- Sexy Girl Bling- Value $145
3rd Prize- Couples Fun- $110
The Rules!
You must 18+ to enter.
You must be willing to provide your mailing address if you win so Sextoy.com can send you your sexy swag prizes.
To enter simply repost this contest (complete guidelines) any time between May 1st and May 25th on your blog or a forum or elsewhere where you have permission (no spamming and post cannot be in comments sections of blogs) and email submission AT pleasurists.com with a link to the repost.
If you have a preference for which prize you would like to be sent feel free to include that with your post or in the email with your repost link, we will take it into consideration when choosing the winners (though there's no guarantee). Listing First, Second, and Third choice of prize package would be helpful!
Submissions must be posted on or between May 1st and May 30th to qualify
You must email your submission to submission AT pleasurists.com by May 30th at 11:59pm Pacific Time.
Winners will be chosen by random number generator, numbered by the order in which the emails are received. Each winner will be given their first choice prize if possible, or second or third if not. Winners will be announced on May 31st!
That's it! Get to re-posting!
Filed under: Giveaways | 12 Comments »
April 12th, 2009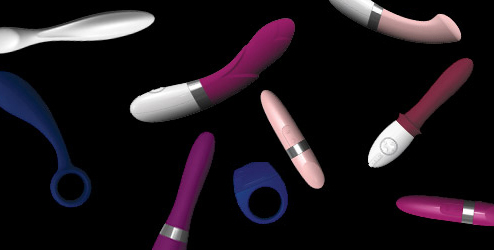 Image is a slightly modified version of the header on the LELO Vimeo Group
Remember many weeks ago when I posted about the LELO Toy Giveaway? Well, the last day to enter was on Friday, so now voting begins!
There were 10 entries in total, each of them seriously fantastic! The entries are below. Beneath them is a poll. The entry with the highest number of votes will win themselves the toy featured in their entry! Pretty exciting, isn't it?
Some of the entries are very long, and I'd like to request that you make sure you look at and read every entry before deciding on which one to vote for.
Since these are anonymous you can vote for yourselves, but if anyone mentions a specific entry to vote for or encourages one above the rest that person will be disqualified as will the entry regardless of how many votes it gets. Feel free to give out the URL to this post and encourage people to vote, but do not specify an entry to vote for.
Filed under: Giveaways | 8 Comments »
March 9th, 2009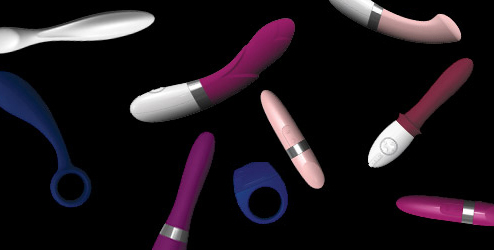 Image is a slightly modified version of the header on the LELO Vimeo Group
Everyone loves LELO toys. Usually I stay away from sweeping generalizations like that, but I really think this one is true. Especially since they expanded their line to include their homme line, now no one has a reason not to love them!
In this very exciting contest Pleasurists is teaming up with LELO to not only give away an elegant LELO pleasure object, but a LELO pleasure object of your choice!
How does this work, you might ask? Well, basically you would want to go look at the LELO line of products and choose one product to focus your submission on. You can choose any product as long as it's not part of the Luxe line. Choose Bo or Bob from the Homme line or Elise, Ella, Gigi, Iris, Lily, Liv, Luna, Mia, or Nea from the Femme line. To see what others have thought of various LELO products to help you choose one you can visit the LELO section of our All Reviews page.
Once you've chosen your pleasure object (and only one, mind you) then the real fun begins. To win you must submit something featuring your pleasure object of choice. It could be an essay about what you long to do with Lily, a photoshopped image of 12 Bob's hidden around an otherwise vanilla room, an erotic story featuring Elise as the star, basically the sky's the limit! The only trick is that you must remain anonymous which makes things a little more difficult.
The entries are anonymous because once the contest ends the entries will be published here on Pleasurists for everyone to read and judge. The submission with the most votes wins the featured toy! You cannot let anyone know which submission is your own, but you can encourage people to come and vote. If you make any reference to the contents or type of your submission before or after the voting request is published or hint at it in any way you will be disqualified.
Submission Requirements:
Email your submission to scarletsexgeek AT gmail.com by Friday April 10th at 11:59pm PST.
Remain anonymous in your submission. Nothing must be able to give away the fact that you are the creator.
Post a review of the product once you receive it, which would be featured on the next issue of Pleasurists.
You must be willing to give out your mailing address in order to win. The winning toy will be sent directly from LELO right to your door!
Filed under: Giveaways | 74 Comments »
January 5th, 2009
In case you missed it, we had a little contest going on, our first kinky swag giveaway. Hopefully we'll have more in the future as well!
The winners represent a couple of firsts, either first reviews and first kinky encounter, or something so fitting that I just had to let them have it:
Japanese Love Rope – Beautiful Dreamer
Choosing one of anything is always difficult.
I'm going to say rope. All of my current bondage stuff is following a purple, white, & black theme (strangely enough- the colors of my high school!).
I'm just getting into rope bondage and only have two small black pieces. This would definitely get put to good use and allow me to further expand my sexual horizons. 🙂
Taboo Kinky Cuffs – Alisia
I want the taboo cuffs because they express what I'm really thinking while I struggle so well. They also remind me of a shirt I used to have with glow in the dark hand prints over the boobs and "don't touch" written underneath in that "yeah, you know you want it" kind of way.
Bondage Tape – chicory
the bondage tape, please. Because I've never been bound before and I'm hoping that with something as easy as the tape it'll finally happen.
Pleasure Masks – Marla Singer
I would definitely love to have the masks. I've got an old one, but it's time to retire it, and I think these would be a great replacement. Also, I'd love to do a review on them, to send in as samples to toy companies that I'm trying to start reviewing for. I would even (if possible) allow Pleasurists to use my review.

Not to mention, who doesn't love a good set of blindfolds?!
Thank you very much to all who entered! It was a very difficult decision, because, I really would just love to give something away to each and every one of you! Unfortunately, I only had four items. Winners, expect an email shortly.
Filed under: Giveaways | 1 Comment »
December 28th, 2008
The wonderful people over at PinkCherry.Com have sent a number of kinky items give away! These items are not heavy duty leather, nor do they have fancy bells and whistles, however they all do exactly what they are meant to do while being very affordable and fun to use. You can read my review of these four items (includes video) for a better idea of them.
We're giving away:
We will have four lucky winners! In order to win you must be able to do the following:
Be willing to send me your mailing address so I can ship the item to you.
Post a review of the product you win on your site after recieving to be included in Pleasurists.
Comment below including a valid email address in the email field.
Comment below and tell me which of the items you want and why.
That's it! Simple as that. Contest ends Thursday January 3rd at 11:59pm PST so get your comment in before that, and a week from today (the 4th) I will be choosing four winners!
Filed under: Giveaways | 17 Comments »